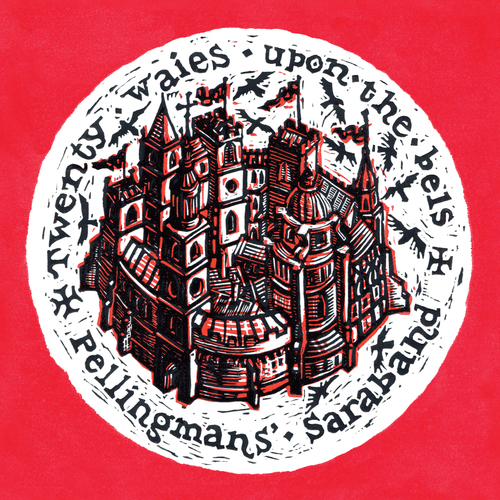 Factitious Airs
Available Formats
Tracks
Price
Buy
CD Album
22 tracks

£

10.99

Download Album (

MP3

)
22 tracks

£

7.99

Download Album (

FLAC

)
22 tracks

£

13.75

Download individual tracks
From £0.99
Description
Pellingmans' Saraband - Factitious Airs
Available on CD, MP3 and high quality 96/24 FLAC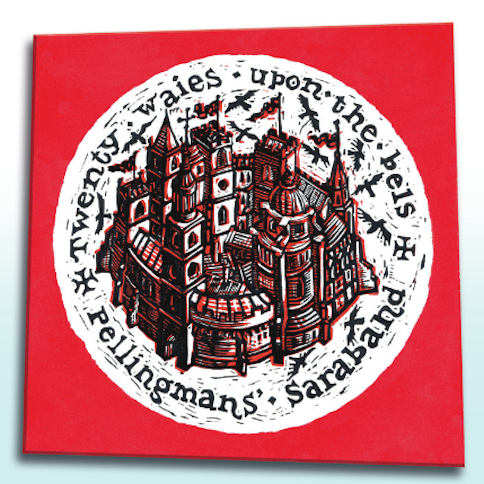 Our new CD is devoted to circular music of a particular time and place: a vivid glimpse of sixteenth and seventeenth-century domestic music making. The programme includes ingenious rounds by Ravenscroft, lute songs by Campion, Lanier and others, and instrumental solos and duos in a fascinating virtuoso exploration of the popular chord progressions (or "grounds") of the day.
​The title takes its name from a set of variations by Thomas Robinson in imitation of a set of bells. The sound of bells is emblematic of circular music and this theme recurs throughout the disc.
This repertoire has huge appeal and a timelessness born from its link with a continuous musical tradition spanning the history of music and musical genres.
Buy the CD, get a digital version (MP3) free.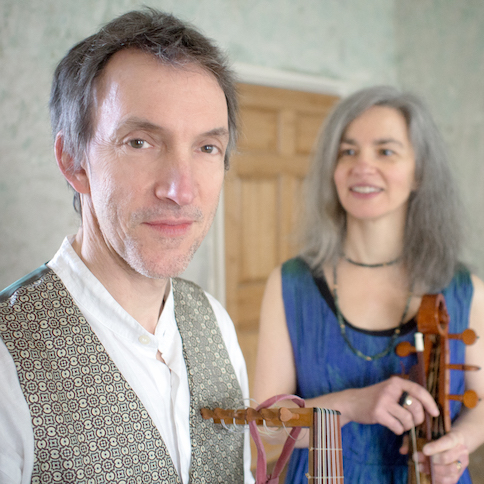 ​
Credit: Dominika Alkhodari
Pellingmans' Saraband
with
Faye Newton
, soprano
and
John Potter
, tenor
Christopher O'Gorman
, tenor
Edd Ingham
, tenor
Giles Lewin
, baritone
Tracklisting
CD Album (PS002CD)
Download Album (PS002D)
Pellingmans' Saraband

- Twenty Waies upon the Bels

Jacob Heringman with Faye Newton

- Blame not my lute

Pellingmans' Saraband

- Chi passa

Susanna Pell, John Potter, Giles Lewin, Christopher O'Gorman and Edd Ingham

- Come follow me

Pellingmans' Saraband with Faye Newton

- Remember me, my deir

Jacob Heringman

- The Scottish Huntsupe

Edd Ingham, Christopher O'Gorman and John Potter

- Three blinde mice

Giles Lewin, Christopher O'Gorman, Edd Ingham and John Potter

- Hey downe downe

Pellingmans' Saraband

- A Dump

Pellingmans' Saraband

- Trenchmore

Pellingmans' Saraband with Faye Newton, Edd Ingham, Christopher O'Gorman and Giles Lewin

- Tomorrow the Fox will come to towne

Pellingmans' Saraband

- A Division

Pellingmans' Saraband with Faye Newton

- No more shall meads be deck'd with flow'rs

Susanna Pell

- Bonny sweet Robin

Jacob Heringman with Faye Newton

- O Deathe, rock me a sleepe

Giles Lewin, John Potter and Christopher O'Gorman

- New Oysters

Giles Lewin, Edd Ingham, Christopher O'Gorman, John Potter

- A Round of Three Country Dances in One

Jacob Heringman

- Dump Philli

Pellingmans' Saraband with Faye Newton

- Fain would I wed a fair young man

Pellingmans' Saraband

- Greensleeves

John Potter, Giles Lewin, Christopher O'Gorman and Edd Ingham

- Loath to Depart

Pellingmans' Saraband with Christopher O'Gorman, John Potter, Edd Ingham, Giles Lewin and Faye Newton

- Derrie ding, ding Dasson